eZine Publishing
Looking for a way to get the word out to your public? How about a professionally authored and published eZine? An eZine is an emailed newsletter done on a professional template and emailed personally to each of your subscribers.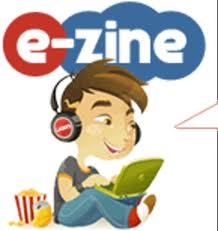 To see some examples of eZines, view
With your ongoing account set up we also will send out periodic Blasts to your subscribers. Blasts are usually one subject and are very short, most will fit on the computer screen.
We will author and publish your eZine for you or help you set it up and teach you how to use it or any combination of services that you need.